Ana and Ana, two Portuguese girls, and how they bought a house in the Netherlands!
In this article, we'd like to share the inspiring story of two girls who came to the Netherlands searching for a job and ended up building a life for themselves, even owning their own home. Ana and Ana are two mid-twenties girls from Porto, Portugal, who have been working for the agency People Work Service for more than three years. More about all the above in this interview: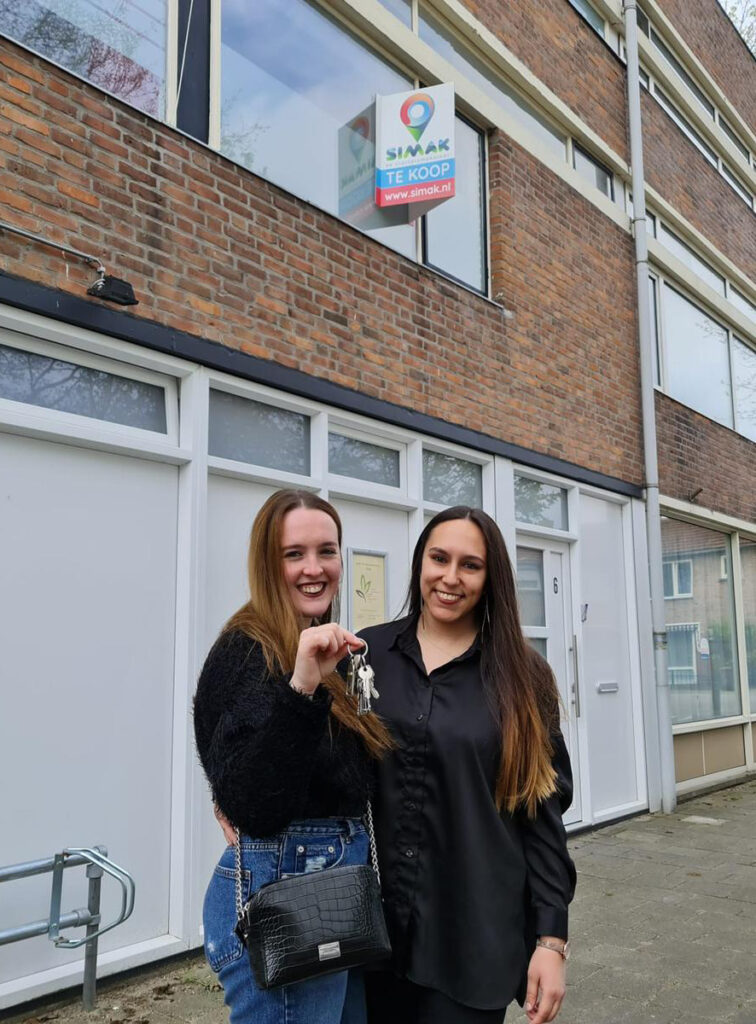 What was the reason to go from Portugal to the Netherlands?
We moved to the Netherlands searching for a change in our lives, better living conditions, and employment opportunities, as well as to escape the political unrest in Portugal. In Portugal, the labor situation is poor; for example, wages are low and it is difficult to obtain a contract. We couldn't save any money because whatever we made went toward paying bills, and the little money that was left was spent in our joy.
We traveled to the Netherlands because one of our grandfathers has lived here for over 30 years, and we once visited him for a short vacation. We loved this country, and the town of Gemert in particular has a relaxed atmosphere. We came from a city, and Gemert felt like a good and safe location for us to live in. So we decided to give it a shot here since we just wanted to work in another country and see what opportunities were available. And we decided that it would be best to move to a place where we have family who can somehow help us. Then, if something goes wrong or if we don't like it, we can always return to Portugal.
How was it to be in the Netherlands in the beginning, and what were your plans?
It's important to mention that we came here with an open mind. We know English, and even if we don't speak Dutch, we were willing to work hard and save money. We also knew that the job was not going to be our dream job and that we were going to start at the bottom. Our first job was in a laundry factory, a job that was actually not that difficult and that we enjoyed, but COVID made it challenging at times and because there would constantly come new employees there was no stable work environement. Which resulted in the work becoming harder for us. So after that we got a chance to work at a cheese factory however it was far from home so eventually our employment agency helped us to get a job nearby for another industrial laundry factory.
The first year and half we were so focused working that we didn't realized how much money we saved at that point! We had future aspirations and something to look forward together in this lovely area, where we were very well taken care of, so we decided to speak with someone from the office, and he advised that we can get our forever home. How didn't we think about it?! This was a wonderful idea but we didn't really know what the possibilities were and from where do we start. So the agency looked into that and after a couple of weeks they knew what all the options were and they guided us in the process from finding a house to actually buying the house. This entire process took very long and took a lot of energy, but in the end it has all been worthwhile.
How did you feel through this entire process?
So the agency consulted with the bank to see how much money they believe we could obtain for a mortgage. It's higly irregular that the agency did this for us, but we trusted them and we wanted all the help we could get. And buying a house in Portugal is very different than buying a house here. And having someone from the country itself than can guide you with these things is really useful. It can make all the difference, not just buying a house but perhaps also getting a own appartment or getting child support. When you have someone from here to guide you with that, is just the most important you should be aware of. started looking for houses and appartments around the amount that we could probably get.
Having a local person to help you in these matters will save you from making costly errors, big mistakes or even scams! It can make all the difference, not only when purchasing a home, but also when renting an apartment or receiving child support. Having a guide, it is the most crucial thing you should be aware of before you start making big changes in your life.
After a couple of months we realized it wasn't easy to find a house and get an agreement with the owners. Mostly there were a lot of people interested, and the ones with the best bid will get it. We unfortunately got rejected a couple of times but we kept trying and after a while we found an appartment and the deal was made. The only thing was missing was the approval for the mortgage. What was done in 6 weeks. Finally we got the keys to our new home. One of the most happy moments in our lives.
So after been here for more than 2 years we already bought our own apartment.
How's everything going now?
So far we have been living here for almost 10 months. We are really happy with the house and we are already thinking about renovating parts of our house. With work everything is good. We also bought a car and now we try to enjoy our time even more.
We like to go back to portugal for a couple of weeks a year but also bring some relatives to the netherlands that of course stay at our place for short vacactions. And the next step for us is learning the dutch language, where we already found a course for. Then, we want to get some more education so we can get better jobs in the future.